The Culture
Safety is our first priority at Otter and what our culture is founded on. In developing Otter from the ground up, we were able to incorporate the industry's best safety practices, standard operating procedures, and leading digital tracking/record keeping into every aspect of our operations. Our team members' work-life balance is a high priority; this translates into the quality and safety of our product. We always aim to exceed the regulatory guidance when it means increasing the safety margin.
Part 135 Air Carrier
Otter is an FAA approved on demand Air Carrier (Certificate Number OTTA594Q) and operates under the strict Part 135 Federal Aviation Regulations. Compared to a Part 91 flight department, Otter is required to maintain much higher standards and regulatory oversight in all areas to include, but not limited to: pilot training, flight/duty times, aircraft maintenance, weather limitations, runway length, operational procedures, and aircraft performance planning. This is an added benefit to you as our valued client in enhancing the overall safety and quality of our product.
All flights are tracked and monitored internally by our Operational Control Specialists. As an FAA-approved Air Carrier, we are responsible for maintaining constant oversight of all aircraft movements and decision making. Therefore, your aircraft is under constant supervision and all aspects of your flight, from planning to execution, have been reviewed not only by your highly qualified flight crew, but also by upper management personnel with Operational Control authority.
Safety Program
Otter has developed our own proprietary Safety Program to mitigate risk and provide a formal means to evaluate any existing or potential hazards. Additionally, our process involves taking an active approach to safety by constantly seeking better ways to enhance the safety of our operations. Our top down safety culture empowers all employees to participate in enhancing safety.
All Two Pilot Crews
While both Pilatus PC-12 and PC-24 aircraft were primarily designed exclusively for single pilot operations, Otter has elected to operate using only a two-pilot crew. We believe this adds tremendous value, not only through increased safety, but also your customer experience with Otter.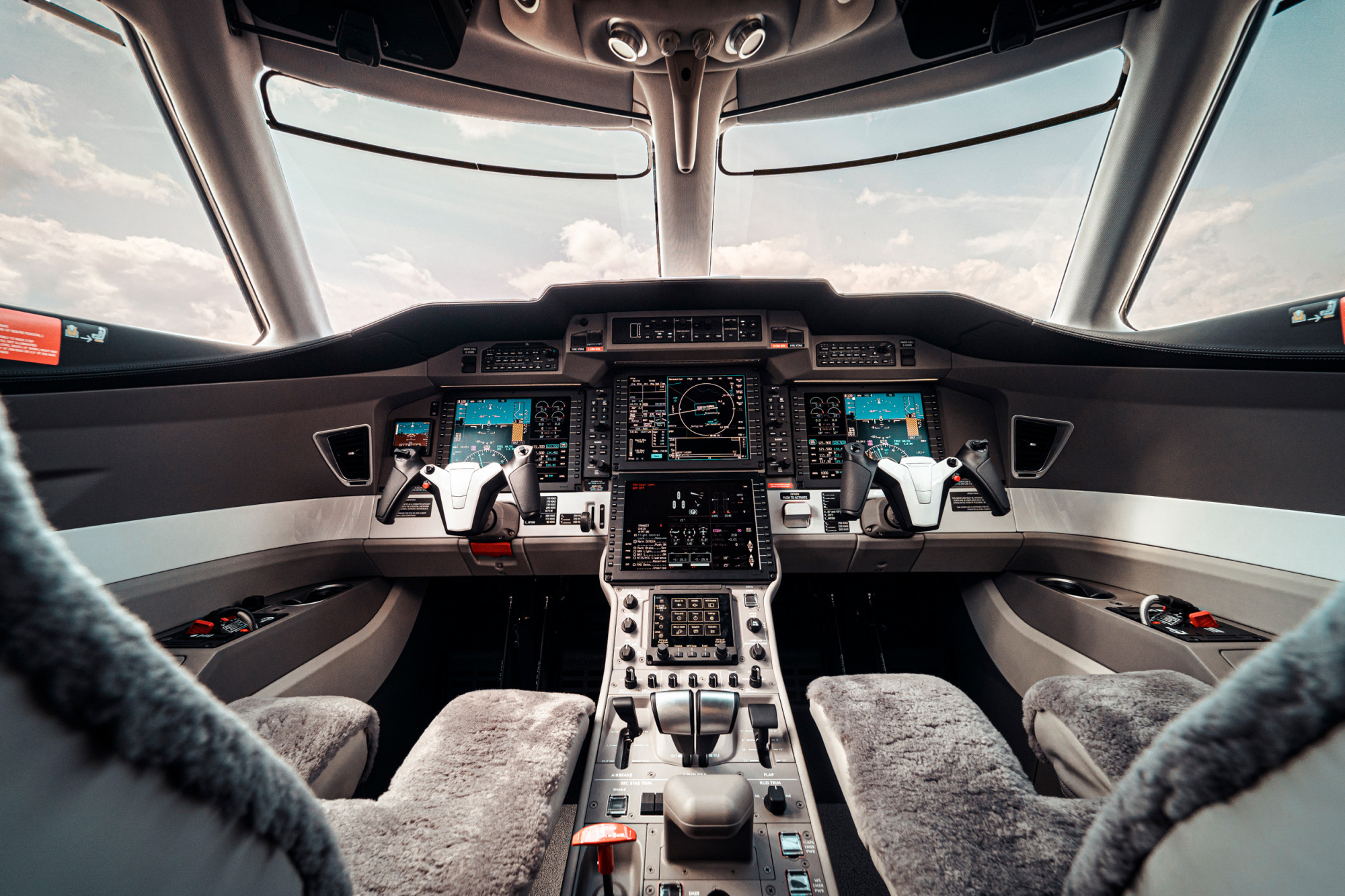 Aircraft Safety Features
Our PC-12 and PC-24 aircraft feature the latest in aviation avionics and technological advancements. Both aircraft are equipped with Advanced Cockpit Environment (ACE) by Honeywell, which sets the standard for high-tech simplicity. Pilatus ACE™ is so capable and offers such a wealth of functionality that in its most basic configuration it boasts the most intuitive and user-friendly cockpit concepts ever seen in business aviation. Four 12-inch screens ensure that all relevant information is displayed in the right place and with no delay. The Inertial Reference System (IRS), or GPS RNAV, guarantees excellent reliability and accuracy of altitude and navigation data. The Pilatus ACE™ also includes a Synthetic Vision System, Auto throttle(s), Graphical Flight Planning, Traffic Collision Avoidance System (TCAS II), and Localizer Performance with Vertical (LPV) guidance capability, and an array of new technologies like tactile feedback in unusual attitudes, an Emergency Descent Mode (EDM), and a Crew Alerting System (CAS) that automatically calls up the appropriate electronic checklist on the multi-function display. Powerful. Intuitive. Safe. It's what you expect from Pilatus.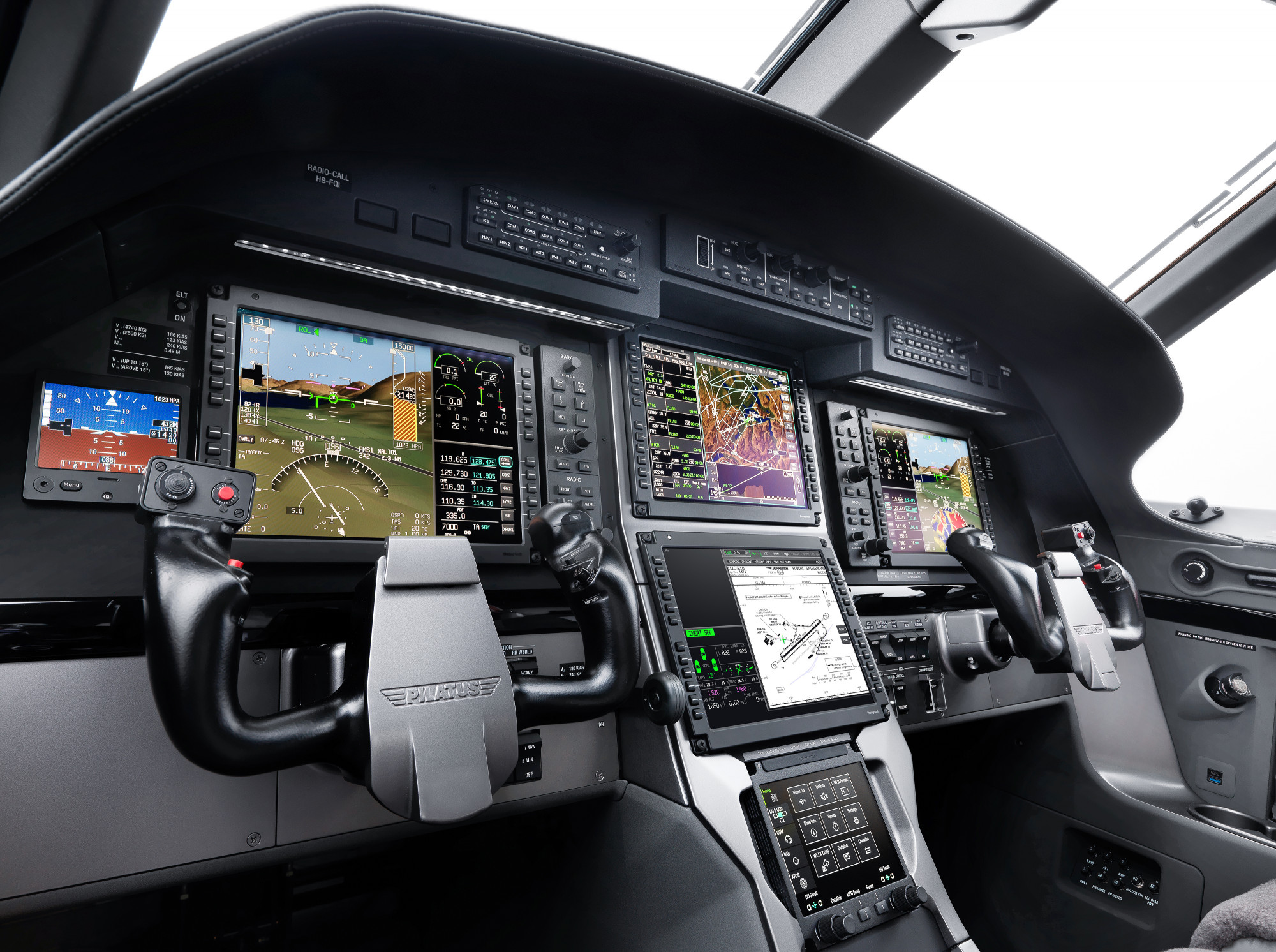 Maintenance
We pride ourselves on the best maintenance department and compliance oversight at Otter. We utilize only FAA certificated Airframe and Powerplant (A&P) technicians, many of which have backgrounds in former military, airlines, medevac, and corporate aviation sectors. Our technician's use Level 5 tool control for accountability and safety. Rest assured, scheduled maintenance on our entire fleet is constantly tracked via advanced computer software and we maintain direct oversight of all required inspections and/or maintenance events. We take aircraft maintenance very seriously and our flight crews maintain an open line of communication with our maintenance staff.
Training
To ensure the ongoing quality of our product and culture of safety, we utilize world-class training systems, and we emphasize personal proficiency. Our pilots attend FlightSafety International training every six months, in addition to completing annual general aviation subject matter, emergency procedures, and CPR/AED/First Aid training. All pilots are paired with Check Airmen/Company Flight Instructors for an extensive mentorship program prior to serving as a Captain. Otter maintains an FAA approved Training Manual and a proprietary SOP Manual to standardize aircraft movements and callouts. Maintenance technicians attend initial and recurrent training either directly from the manufacturer or from FlightSafety International.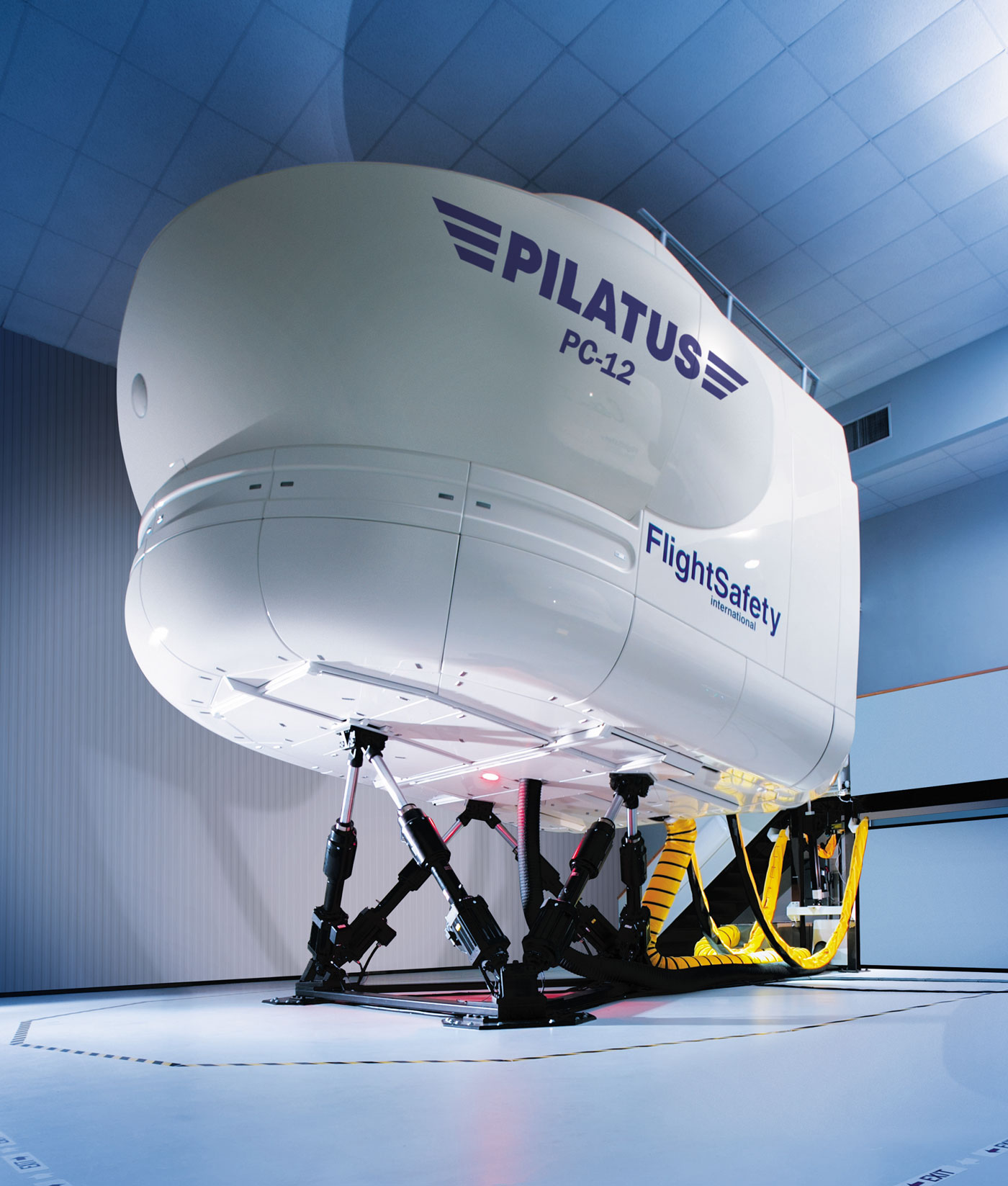 Insurance
Otter maintains all risk hull and third party/passenger liability insurance in an amount not less than $100 million combined single limit liability coverage.